WHO WE ARE
EDUKA MAK is a publishing house that publishes educational materials and other publications, books for children of preschool and early school age. This is our goal and our task. The mission of EDUKA MAK is
TO EDUCATE children from an early age with the help of new modern educational materials and didactic
tools as well as handbooks that follow the Curriculum for early learning and development.
SMESHKO & Super SMESHKA
The magazines for children SMESHKO and Super SMESHKA is intended for children of preschool age which according to its conception transcends the traditional forms of publications for children and it is the first of its kind in the Republic of Macedonia. The contents are compatible with the new program "Early Learning and Development" and contains all aspects (domains) of the development of a child. The magazine is derived from the practice, united with the theory, and, of course, approved by the Ministry of Labour and Social Policy for its use in the kindergartens. The magazine is entitled according to a branded character of a smiling child, named SMESHKO and it is published monthly in 10 editions per year.
PICTURE BOOKS AND COLOURING BOOKS
Educational picture books and colouring books with illustrations and rhyming verses that lead the children in the process of acquiring knowledge, develop the imagination, the language literacy and the overall development of the child, according to the basic program requirements. With the help of the illustrations they encourage the cognitive aspect of early learning and development and develop the graphomotor ability in children. Through humorous illustrations and verses with rhythm and rhyme suitable to the age of the child they develop many positive features and unobtrusively are directed towards creating healthy habits in children.
INTEGRATED HANDBOOKS FOR PREESCHOOL CHILDREN
The educational integrated handbooks for children of preschool age are compatible with the principles and aspects of the program for early learning and development by applying the holistic approach in handling content. The activities are deeply designed with different illustrative texts and creative solutions to integrate the goals and objectives of more educational areas and various aspects of the development of the child's personality. The handbooks are suitable for individual activities of children, development according to their own pace and monitoring the children's development by adults. They also provide an excellent opportunity for establishment of interaction and communication between child - child and child - adult.
OTHER BOOKS FOR CHILDREN AND DIDACTIC MATERIALS
Other titles that are designed for children of preschool and early school age are didactic materials which through humorous illustrations that a child reads give a possibility for children to gain knowledge in entertaining way. They cover more situations and problems such as actions that are an integral part of children's everyday life for which we talk very little. The content of these titles offers more creative solutions through play and behaviour patterns. They are an excellent guide and incentives for educators and parents for proper educational activities in the development of children. The quizzes are a great opportunity for detecting the children's potential and for working with talented children.
LATEST PUBLICATIONS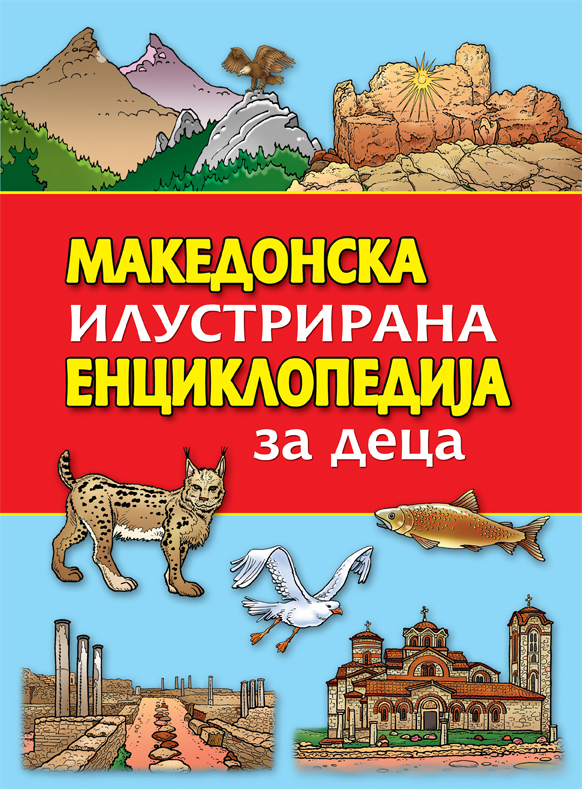 MACEDONIAN ILLUSTRATED ENCYCLOPEDIA FOR CHILDREN
Encyclopedia for Republic of Macedonia with 39 thematic contents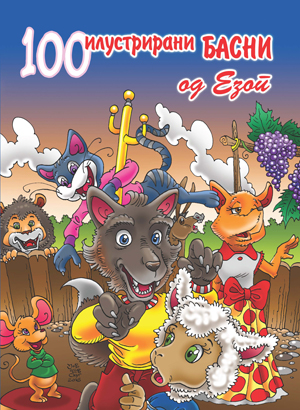 100 ILLUSTRATED FABLES FROM EZOP
100 fables with animals and lessons for children and adults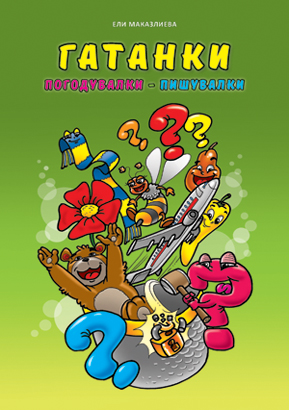 RIDDLES
Riddles hitters - writers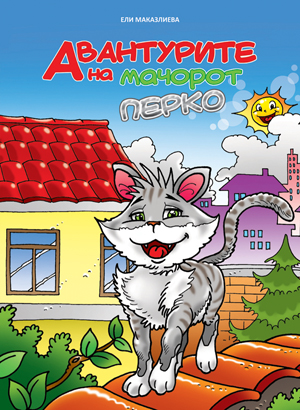 THE ADVENTURES OF THE CAT PERKO
Mini novel for children about the experiences and adventures of a pet tomcat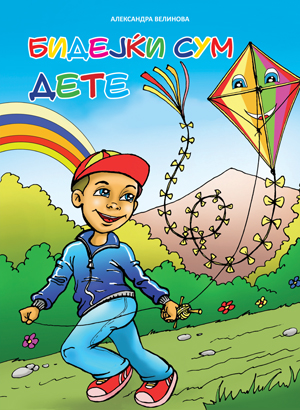 BECAUSE I AM A CHILD
Stories for children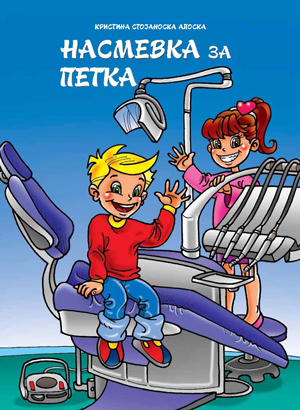 SMILE FOR FIVE
Stories for children and teeth health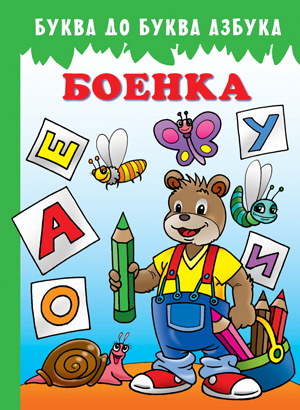 COLORING BOOK - Letter to letter alphabet
Interactive educational coloring book with letters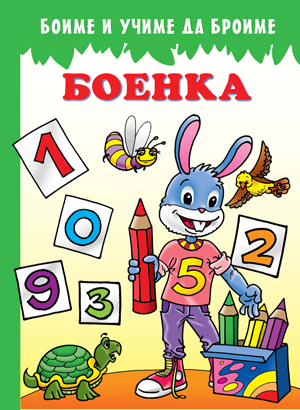 COLORING BOOK - Coloring and learn to count
Interactive educational coloring book with numbers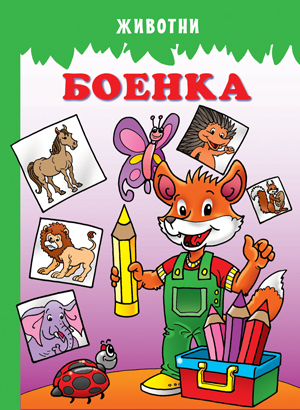 COLORING BOOK - Animals
Interactive educational coloring book with amimals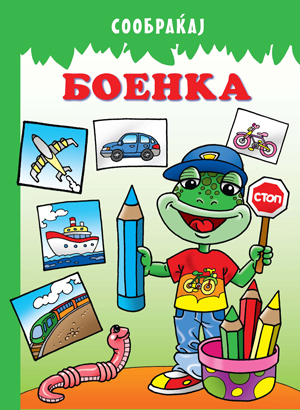 COLORING BOOK - Traffic
Interactive educational coloring book with vehicles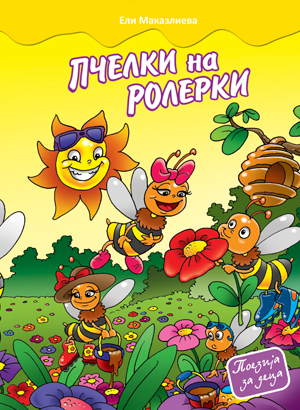 BEES ON ROLLERS
Poetry for children - a collection of rhyming poems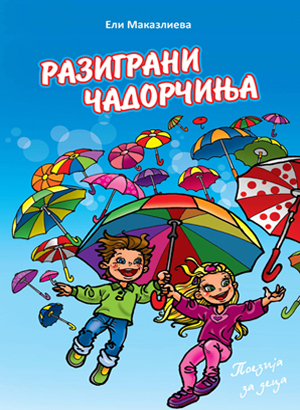 PLAYFUL UMBRELLAS
Poetry for children - a collection of rhyming poems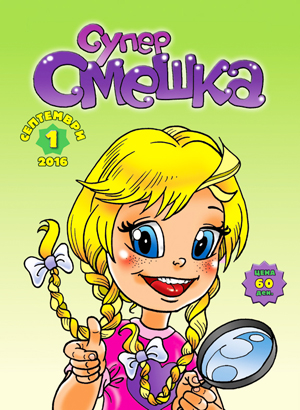 Super SMESHKA
Monthly magazine for children designed for pupils in kindergarten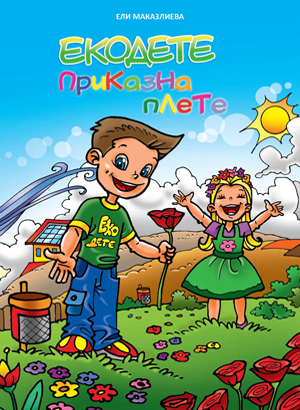 ECO CHILD knit story
Eco book - a picture book for a child who knit eco stories.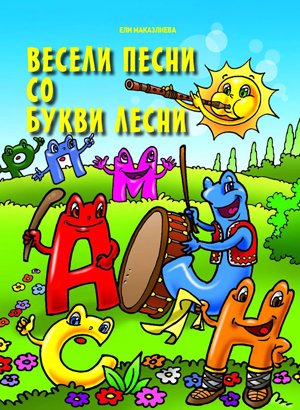 Cheerful songs with letters
Book - a picture book about the letters through songs.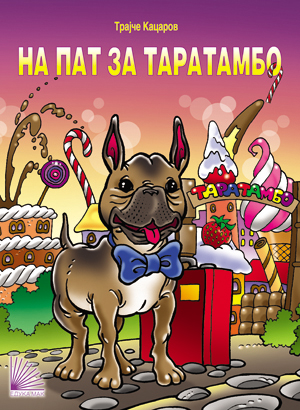 On the way to Taratambo
Story about Balo dog who dreams to travel in the land of Taratambo.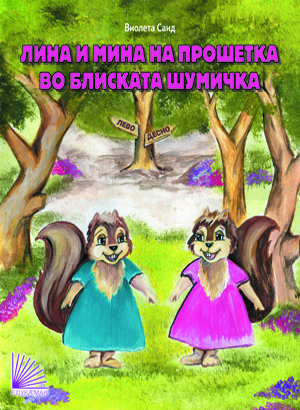 Lina and Mina for a walk in a nearby grove
A tale of two squirrels and their adventures.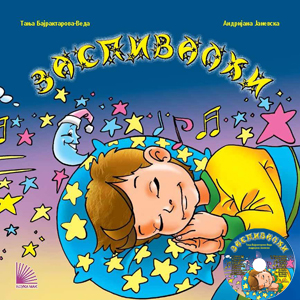 Lullabies
Book with baby songs, including CD.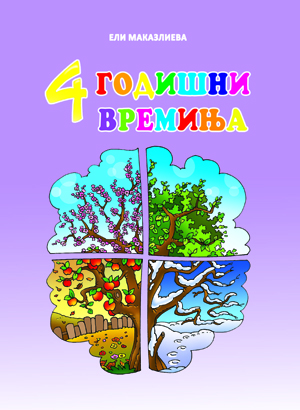 4 SEASONS
Book - a picture book for the four seasons, for the months through songs and easy stories.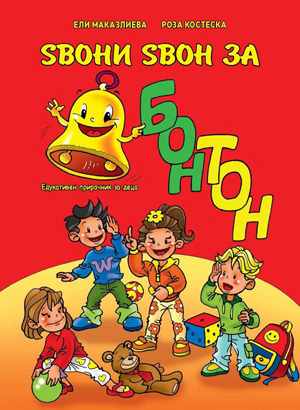 A BELL RINGS FOR BON TON
Educational handbook for children of preschool and early school age.
COLLABORATORS OF EDUKA MAK
Eli Makazlieva, MA

Tereza Krcoska, PhD

Liljana Pandeva, PhD

Aleksandra Velinova

Tatjana Gregova

Simon Simonovski
Expertise, experience, knowledge, high professionalism and great motivation, creativity and creation in order to improve preschool education are the main features of the collaboration team of EDUKA MAK. With unstoppable walk and ambition and a lot of energy they create contemporary good works for the future generations.
The conceptual placement and the editing of children's magazine Super SMESHKA is a work of an experienced team of professional authors, distinguished teachers, university professors and renowned experts from the practice. The publishing is approved by the members of the Editorial Council in EDUKA MAK. Each edition of the magazine is open-ended and all creative parents, teachers and associates have the opportunity to offer additional content appropriate to the magazine's rubrics.
Happy and smiling children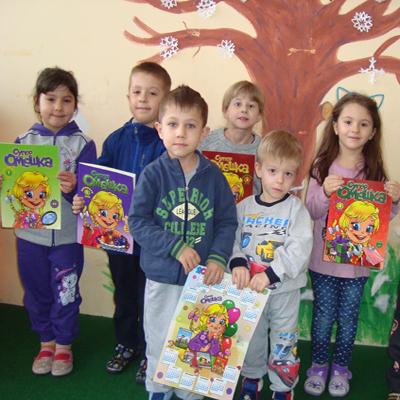 © 2015 EDUKA MAK Publishing